Jen
Hi. I'm Jen, the owner of For Your Spot pet sitting service.
I have had a lifelong love of animals of all types. This love has always allowed me to create a special bond with animals. For this reason, working with and caring for animals has been my lifelong path. I have shared my home with dogs, cats, fish, guinea pigs, hamsters, and I have always had a fascination with horses.
Working in the veterinary medical field for over 8 years I understand how much responsibility, patience and knowledge caring for pets requires. I have a B.S. in Biology, am a certified professional pet sitter through Pet Sitters International (PSI) and was a certified pet first aid & CPR instructor through Pet Tech from 2010-2016. Want to learn how to save the life of your pet in an emergency situation? Click here!
Currently my husband and I are owned by a rescue cat named Sonny. In 2014 our beautiful daughter Layla was born. In 2016 we rescued a husky/malamute mix named Alice. She is such a wonderful addition to our growing family!
As a For Your Spot pet sitting client, I encourage you to contact us any time. We are always available to answer any questions and address any concerns. I look forward to welcoming you and your pets into the For Your Spot family.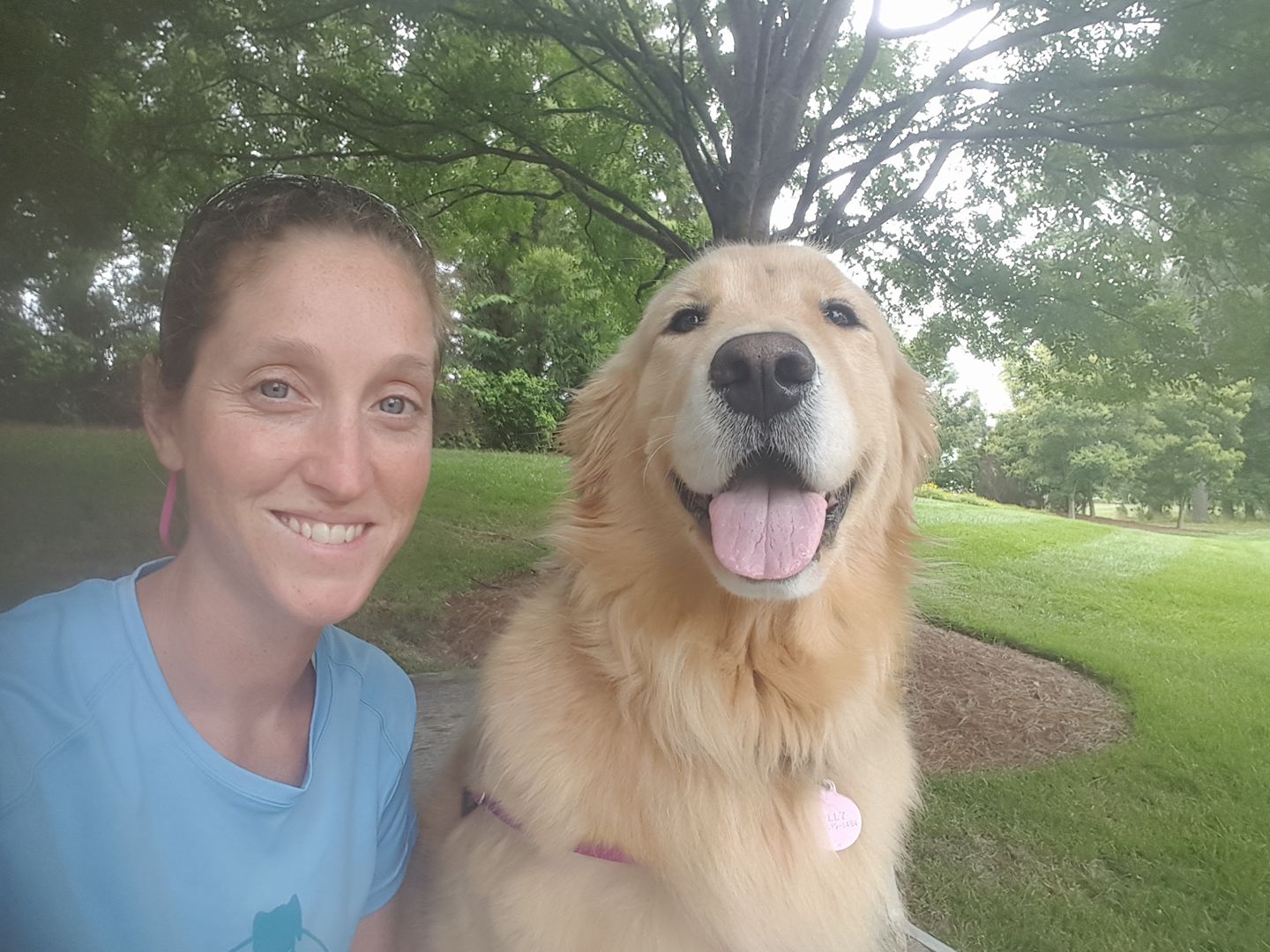 Justin
Hello, I'm Justin.
In June of 2011, I joined the For Your Spot team while on summer break from nursing school. Since then, I have gained employment as a registered nurse; therefore, I pet sit on a part time basis.
Animals were a big part of my childhood. I spent a lot of time on my uncles' farms caring for horses, pigs, chickens and sheep. Also, dogs and cats were always part of my immediate and extended family. I now have one cat and one dog, Sonny and Alice.
In September of 2013 I enjoyed Pet Sitters International's Quest for Excellence conference where I attended seminars covering various aspects of the pet sitting profession such as puppy behavior and development. I am certified in both human and pet first aid & CPR. I look forward to meeting you and your beloved pets.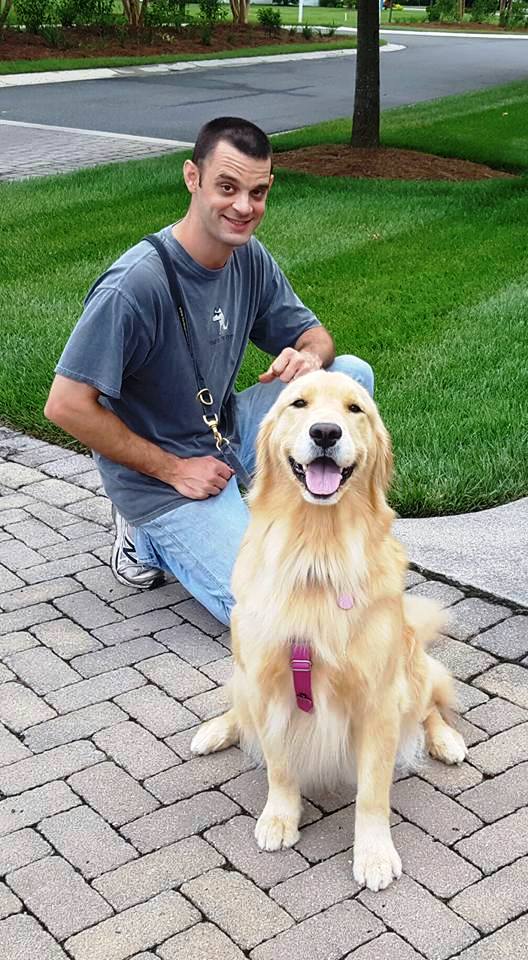 Krissy
Hello FYS family!
I'm Krissy, the voice of For Your Spot, so to speak … if you call the office chances are you are talking to me. I joined the team as the office manager in 2015. I started helping in the office, so Jen could concentrate on what she loves the most, your kids! I have 2 fur babies at home. Yummy is a 6 year old min pin who rules our house. Kohl is a laid back lab mix rescue that is in love with everyone he meets. When Jen hired me I wanted to know what the life of a pet sitter was about so I went out for ride alongs and knew right away this was the greatest job in the world. Rex & Sophie welcomed me immediately, and I knew I needed more 4-legged attention in my life. I love being able to visit everyone's furbabies. In 2016 I became certified in pet first aid & CPR.
I am so glad to have found a home here with For Your Spot!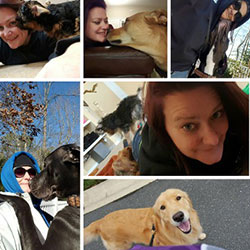 Jillian
Hey there, my name is Jillian!
I have been working with animals for as long as I can remember. Anything from taking care of the horses on the farm down the road to helping my grandmother with her herd of pugs. After high school, I went to college to be a Vet Tech. In 2011, I started working in the Veterinary Medicine field and have been there ever since. My house is also home to a variety of pets, ranging from dogs to cats to a multitude of reptiles. I love coming home to them everyday.
What is even better is being welcomed into someone else's home by their super ecstatic pets who want your attention more than anything. For Your Spot definitely gives you that opportunity! I can't wait to continue meeting all your fur babies and spending time with them.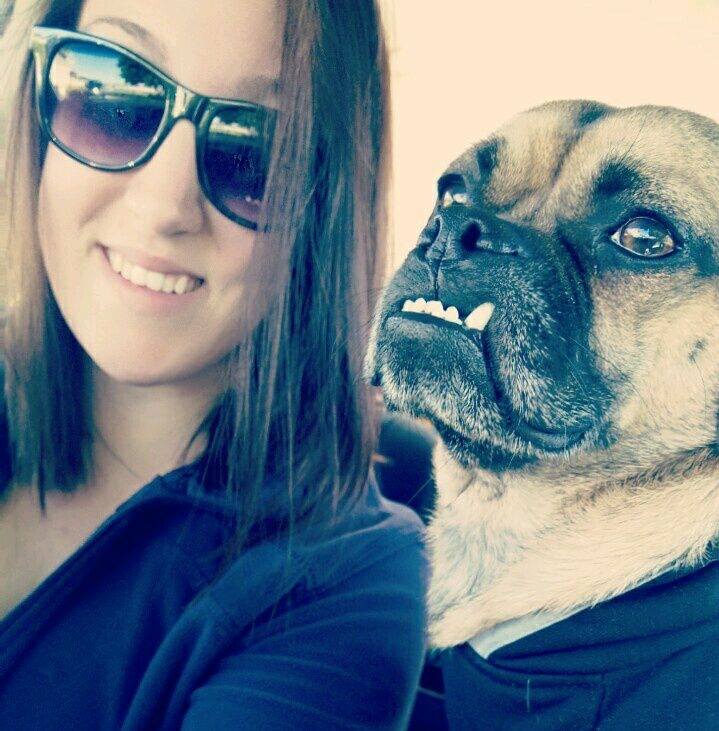 Betty Sue
Hi, my name is Betty Sue, and I am excited to be a part of the For Your Spot team. I have always had great love for my furry friends which started when I was very young. With kitty under my arm, I told my mommy "look what followed me home from school, can we keep her?" Thus Sparky, a gray and black tabby, was mine. I grew up with Chihuahuas, so there were always pets in my home. I have had hamsters, bunnies, fish, a bearded dragon and currently a spotted gecko. My heart and space is currently owned by my Jack Russell, Roxy, and my rescue cat, Mitty. I have rescued a two week old kitten and found him a loving home. I had two yellow labs that each lived over 15 years. Also, I care for and walk my mother-in-law's black lab. I'm a retired postal worker, and have recently worked in Lord Baltimore Elementary School's cafeteria. Because of my love for animals, I am excited to start another phase in this great life as a pet sitter/ dog walker. I would count spending time with your beloved pets a blessing. I look forward to meeting my new fur pals and loving each and every one!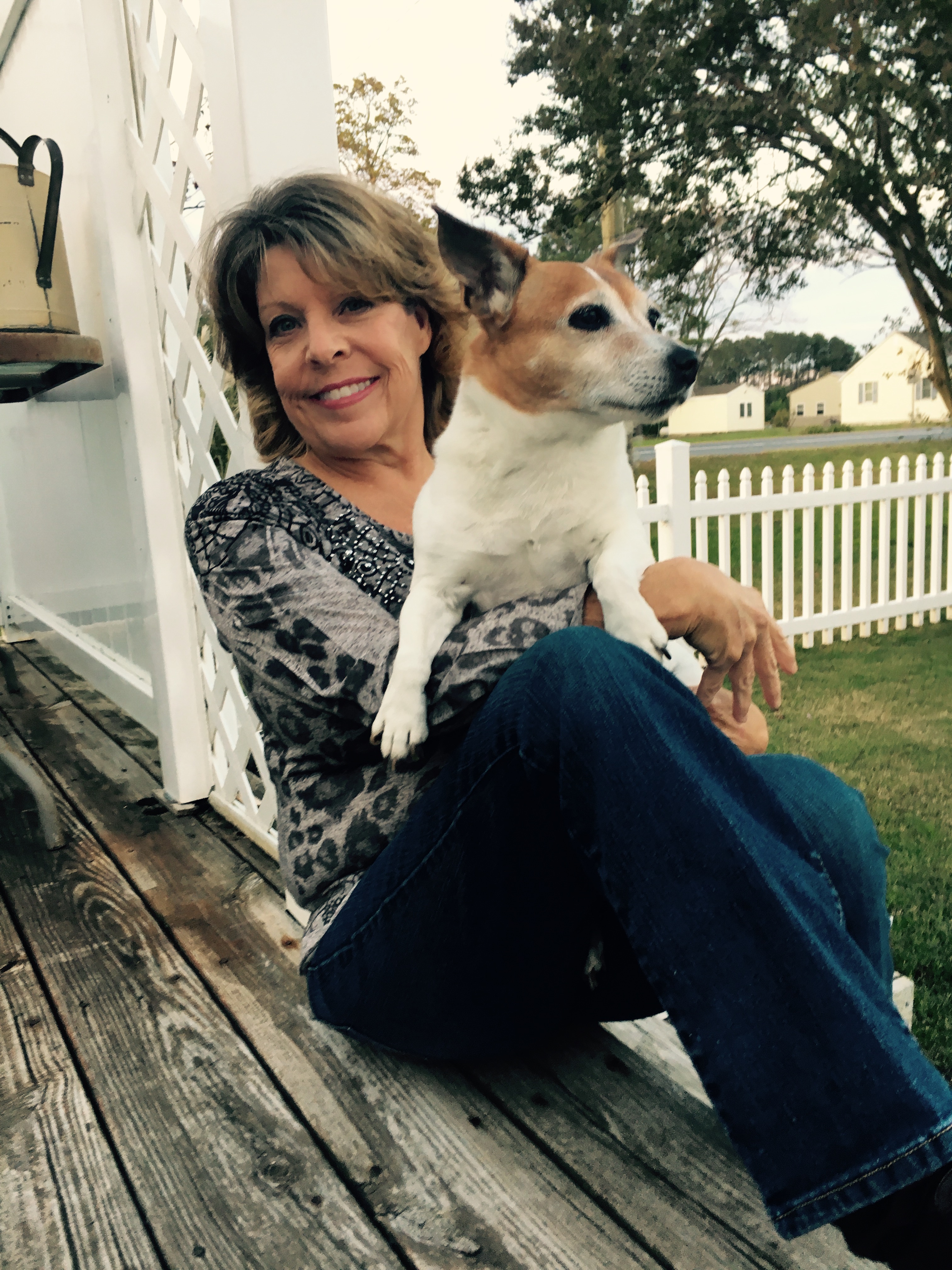 Pam
Hi, my name is Pam
I recently retired from an active job which I worked at for 32 years. I spent the last several years of my career daydreaming about becoming a pet sitter. My dream became a reality when I joined the For Your Spot crew. I am eagerly awaiting the opportunity to meet all of the clients that have entrusted their pets to FYS. I am now certified in pet first aid & CPR.
I'm a pet parent myself. I have a black lab named Addie, who follows around like my shadow. She loves retirement life too. I also have a cat named Mac, who rules the roost. I am so excited to live out my dream and be able to share my passion for animals in my new endeavors. Life is good!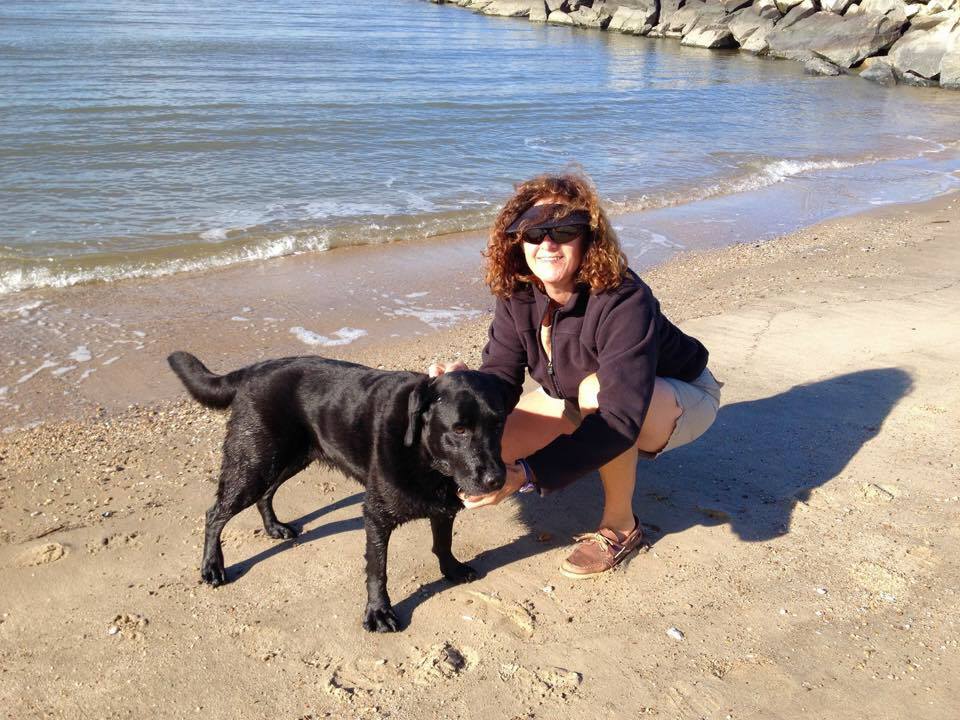 Cheryl
Hi, my name is Cheryl.
I am a retired school counselor with a passion for children and animals. My entire career was spent helping at risk youth, first at the Division of Family Services and then at Capital School District at an alternative setting for youth with behavioral issues.
I was raised in Lewes, Delaware and have lived here all of my life. My husband Mike is a Delaware State Trooper and we have been married for over 26 years.
I have always had animals. I was raised with Labrador Retrievers, cats, hermit crabs, fish (both salt and fresh water) and the occasional snake, turtle and frog. Currently, my husband and I have a 12 year old Black Lab (Maui) and a 14 year old gray tabby cat (Jezza Bell). Since joining the For Your Spot team I have become certified in pet first aid & CPR.
I can't imagine my life without my animals!!! I am looking forward to caring, walking and loving your fur babies! Thanks for sharing your animals with me!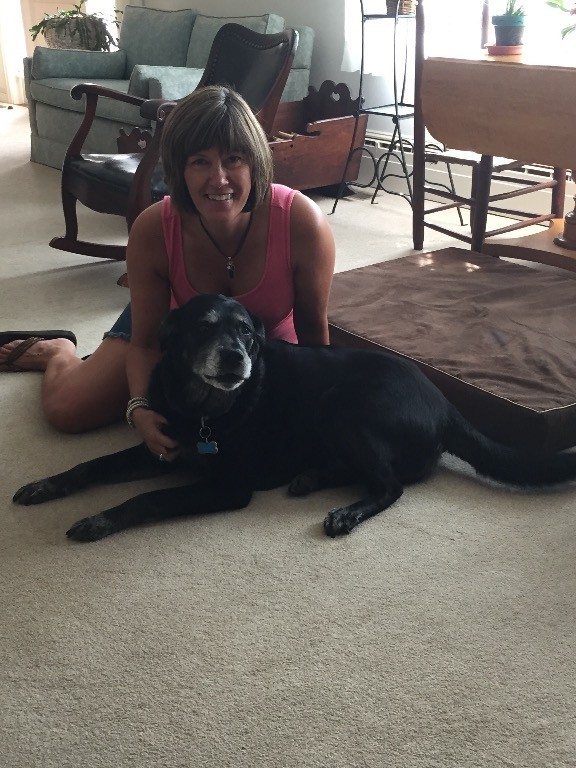 Laurie
Hi, I'm Laurie.
I am currently a music teacher here in Sussex County where I teach middle school band, chorus, and general music. My favorite part of my day (besides being able to make music with kids!) is coming home to my two golden retrievers, Samson and Maddox, and my cat, Simon (and my husband, of course). When my husband and I bought a house this year and decided that extra income may be necessary, I decided that if I had to work extra, it should be doing something I love- taking care of animals!
I have always loved animals and grew up with many, many cats throughout my childhood. We also had fish, guinea pigs, and even a lizard. I made extra money by pet sitting for family members and neighbors and found that it came rather naturally to me. When the opportunity to work at For Your Spot arose, I knew it was a perfect fit for me!
I have loved every minute of getting to know the FYS family, and I can't wait to spend time and play with your pet, too.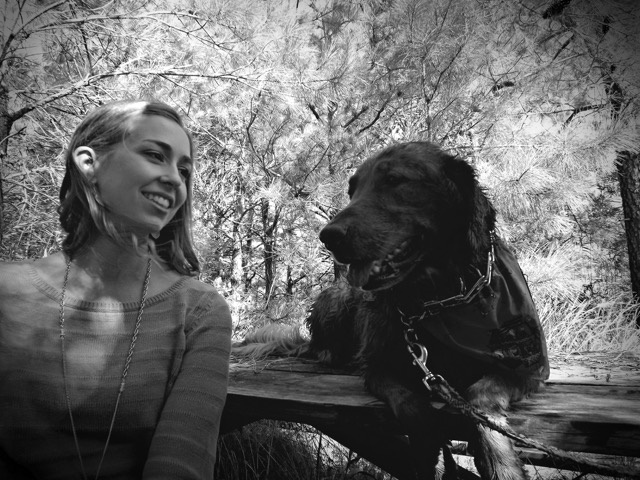 Becca
Hello I'm Becca.
Animals have always been a huge part of my life. From the time I was a little girl bringing turtles home I knew doing something with animals was my calling.
Dogs are my specialty and have a big part of my heart. I have a little guy of my own,Torque, and he is my whole world. Although dogs are a big part of my life I also love taking care of farm animals, from ducks, to horses, to goats and any other livestock.
I joined For Your Spot in June 2016 and hope to grow with the company and meet lots of fun animals. I am looking forward to giving you a peace of mind while on vacation or at work.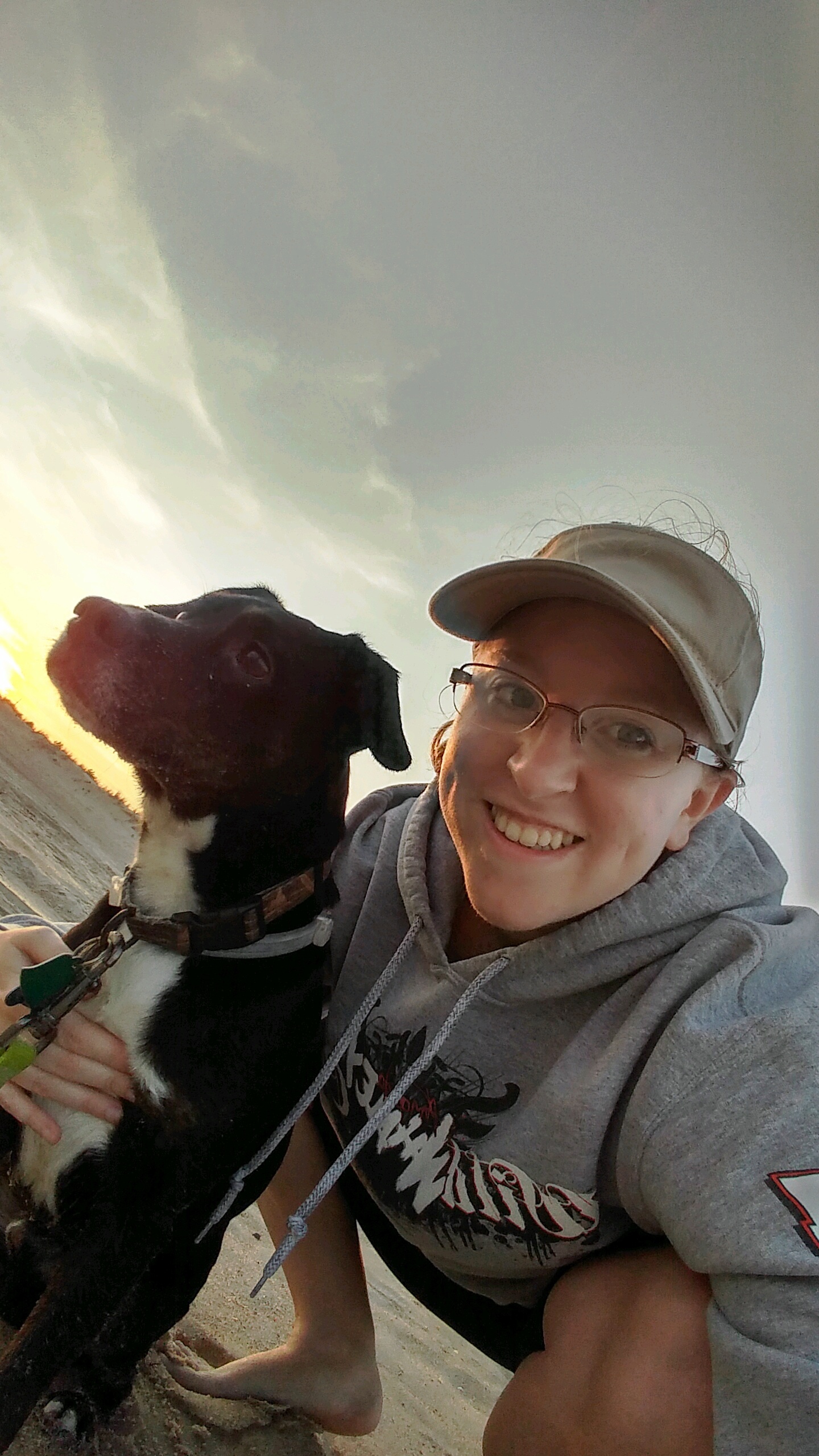 Erica
My name is Erica, and I moved to Delaware from New Jersey in 2006. At first, I lived in Millsboro with my parents. Now I live in Milton. My full time job is with M&T Bank's call center answering phones for the online banking department. During my two years there, I have learned a lot about computers and technology.
Growing up I had many types of animals including dogs, cats, rabbits, and hamsters. I love all animals and treat them as if they were my own. My two dogs are pretty spoiled. My seven year old Dachshund has a big personality. He is very loving! The other is a one year old shichon. He is a little white and tan teddy bear. They are like my children.
I am looking forward to being a part of the For Your Spot team and helping care for your children. I will treat them as if they were my own.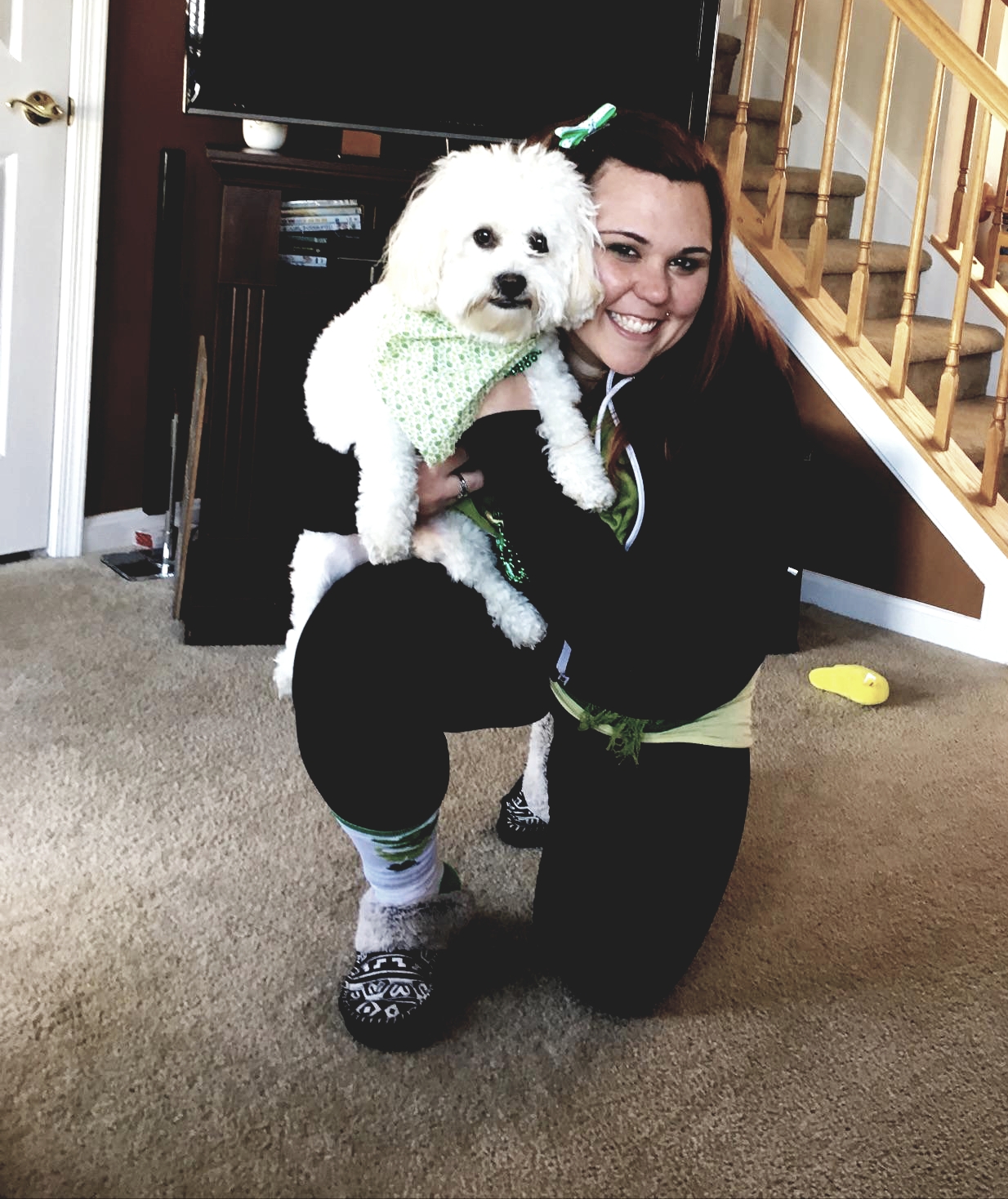 Sarah
Hello, my name is Sarah.
I have always felt a strong connection with animals. Being raised in a pet-loving household, I have spent much of my life around them. Cats and dogs have always been part of the family, but there were some birds, rabbits, fish, frogs and turtles in between. I believe a house is not a home unless there are a few pets around. Pets can teach us so much if we pay attention. Currently, I am owned by two cats, a turtle, and two dogs (one of them being a foster.)
I am currently working on and looking forward to continuing my education in animal behavior. I am certified in pet first aid & CPR. Understanding, connecting, and caring for animals is what I strive to succeed at.
I have been in the pet sitting/boarding services industry for a little over two years, and I am very excited to now be joining the For Your Spot team. I look forward to caring for your pet as if it were my own.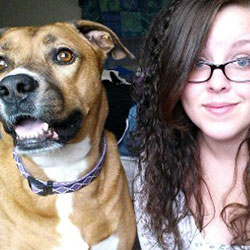 Debbie
Hello my name is Debbie,
One day, I was looking through some of my old pictures. I realized I have been very lucky to have been raised with pets, and I continue to have these wonderful creatures in my life. I have had all sizes of dogs and many cats. Then, I thought, how great it would be to have the opportunity to work with pets. It came to my mind to check the internet, and there it was, 4YourSpot.com. I sent an email. Jennifer responded, and as of 2014 I became a part of a great team. I have always had a great love for animals, and I look forward to continuing this rewarding time with all of your loving pets.
On a personal note, it gives me so much joy to see their happy faces as I get to spend time with them. As you all know, the moment you walk in the door they have unconditional love.