Does this look familiar?
Just like us, dogs need exercise! They are like children. If you don't give them something constructive to do with their energy, they'll find something to do on their own-and you may not like it! Your favorite pair of Aldo's…GONE! (This actually happened to me).
I received a call from a concerned pet parent saying she had recently lost her scottish terrier. As a result, her 7 year old Westie is very lonely while she works long hours. She feels guilty for leaving him home alone all day, but we can't just quit our jobs to stay home, can we?
For Your Spot pet sitting is the perfect solution!! Our team of pet sitters is looking forward to giving much needed exercise and love to your dog.
Here is what one happy dog mom said,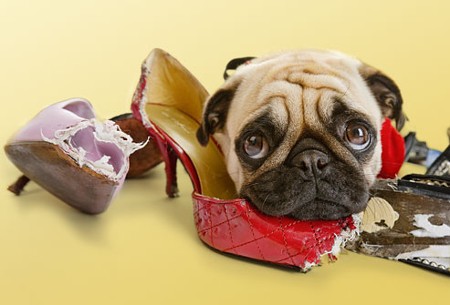 "When I first contacted Jennifer about the services she offers, Alena had lost one of her owners and her best friend for 7 years within 10 months of each other. She was acting out, becoming destructive, and showing extreme anxiety on being left alone. Even with our busy schedules we were trying to give her constant attention and exercise her, however, it still did not seem like enough. For 7 years she had a companion, Max, by her side. Now she was lonely.
On the first meeting with Jennifer, Alena took a liking to her. After that first meeting, Jennifer proceeded to come to the house two times a week. Jennifer would snuggle with her, play fetch, take her for a walk, or run around in the field. Each day when we would get home, Alena was content. She did not feel the need to follow you around the house every minute or become upset when she realized she could not see you. For the past two months, Alena has no longer been tearing apart comforters or gauging out wooden doors. We have begun to leave her inside the house again when we are not home, and she no longer has the frantic anxiety when we leave.
I cannot thank Jennifer and her team enough for everything they have done for Alena. I know she looks forward to seeing them each and every time. Because of this team, Alena can enjoy growing old again the way a puppy should."
– Erin and Carol McDowell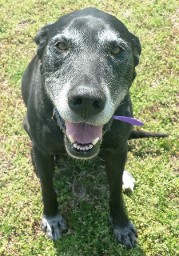 Call For Your Spot to get your fur kids started on a regular exercise routine with daily dog walking.
Established in 2007, For Your Spot's owner has over 8 years of experience in small animal veterinary hospitals, a Bachelor's degree in biology, and is a certified instructor of pet first aid & CPR.
We are dedicated to serving your needs each and every day.
We are insured, bonded and certified, so you can rest easy and feel confident that your beloved pets are properly cared for.