Quality Care When You Can't Be There
Being away from your pet is hard, whether it's just for a few hours or several days. But finding reliable, quality care isn't easy. Daycares and boarding kennels can be stressful and may expose your pet to illness. And relying on friends and family too often can become inconvenient – for them and for you.
With our in-home pet sitting services, you can relax knowing that your dog or cat is being cared for by a professional, dedicated pet sitter in the comfort of your own home. Plus, we'll make sure your house is safe and secure, too, by giving it that "lived in" look while you're away.
Depending on your needs, our services can include:
Walks in your neighborhood
Playtime
Administer medications
Poop scoop the yard
Clean the litter box
Feed meals/freshen water bowls
Turning lights on and off
Water plants
Bring in mail
Lots of love, petting and one-on-one attention
Get started by setting up an in-home consultation. 
Contact us
today to make an appointment.
Pet Sitting Services + Rates
We make pet sitting easy and affordable! Every client is unique. Rates are discussed at your in-home consultation. If you have a special request, just ask.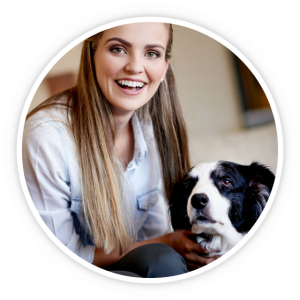 "We have 3 dogs/kids & wouldn't feel comfortable leaving them with anyone else but "For Your Spot". Jennifer, Casey and Justin take care of them & our home as if it was their own. We have total confidence in them"
Fran Hogan, Seaford, DE
Additional Services
Short Notice
We are happy to take last minute requests! There is a $10 administrative fee added to any visit that is booked with less than 48 hours notice.
Supply Pick Up
If you run out of supplies while your pets are under our care, we will pick them up for you. You will be charged the cost of the supplies plus a $12 fee.
Key Copy
For Your Spot requires two sets of keys, unless you are utilizing a lock box, which will be picked up at your Client Meeting at no charge. If only one key is provided, we will make a second copy for a $5.00 fee which will be added to your first invoice.
Key pick up/return
For Your Spot retains all client keys. However, if you wish for us to pick up and return your keys each time you schedule an appointment, we do offer a Key Pick Up and Key Return Service which you will need to schedule at the time you book. We will not lock keys inside your home. Clients who do not allow us to retain their keys are responsible for ensuring we have a Key Pick Up Service scheduled before their appointment begins. Any locksmith charges incurred due to For Your Spot not having a key at the beginning of the appointment will be billed to the client. There is a $12 charge for each occurrence of the Key Pick Up or Drop Off Service, and client's must give the office at least two weeks notice when scheduling either of these services. Again, we highly recommend utilizing a lock box if you do not wish for us to retain your keys for future or emergency visits.
Holiday Surcharge
There is a $10 holiday surcharge ($30 for overnights) added to each visit.