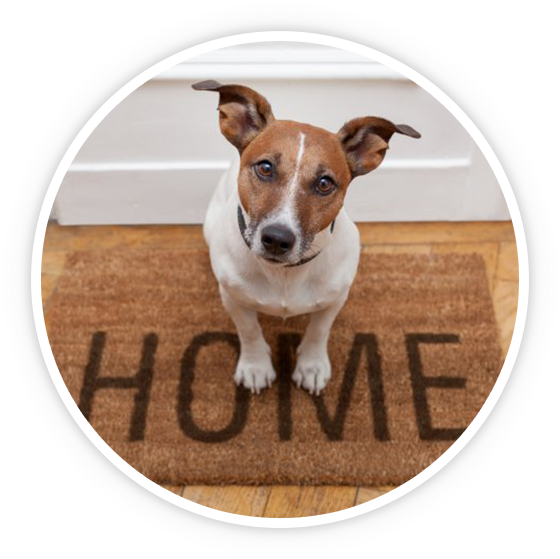 Thank you so much for your interest in For Your Spot Pet Sitting and Dog Walking. Getting started with us is as easy as 1, 2, 3. Take a look at the steps below and let us know if you have any questions.
Your onlilne account is your contract. Please be as thorough as possible when creating your account.
=> Click here to create your account.
2.

Schedule your Consultation

Once you've completed yor account online, then we will contact you email to schedule your Consultation.

Our Consultation Fee is:
$20 Mon-Friday before 4pm
$25 Evenings and Weekends
3.

At your Consultation

At your Consultation, we will have you walk us through your routine. This is when we will get to know you and your pet(s).

We will also pick up your keys at this time. We require two sets of keys, one will be kept at the office for back up, and one will be with your primary sitter.

We are automatically notified once you register and will be in contact with you via email shortly.

Our best customers come from satisfied clients referring friends, relatives, neighbors and business associates. When you refer a new client to us we will give you a credit for a free visit on your next service. Be sure to have the new client tell us you referred them. You will receive credit after referral service has been invoiced.