Do you worry about your pet being home alone all day? Possibly tearing up the house out of boredom? When you're looking for high-quality, professional dog daycare services while you're away, why not consider For Your Spot's
Doggie Daycare
.
Your babies will have monitored playtime in our fenced-in yard as well as structured exercise. You will receive daily pictures and updates while you're away.
Drop-off and pick-up are by appointment only. We have no minimum stay requirements and offer multi-pet discounts. Email or Call us today at jennifer@4yourspot.com or 302-494-9449.
If you need to be away for a night or more and don't want your dog in a kennel, our
Overnight Doggie Camp
service can provide you and your pet with extra security and peace of mind.
Doggie Daycare is great for:
Pets who need exercise and socialization.
Pet's experiencing anxiety from their owners transitioning back to work
Pet owners who may worry about their pets being alone all day or possibly tearing up the house from boredom
Exercise, exercise, exercise!!!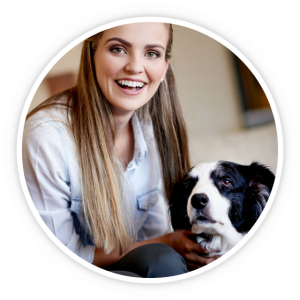 "I never feel guilty about leaving my dog for the day or if I need to board multiple nights. Gertie gets to run "zoomies" in the huge shaded yard and comes home super exhausted. It's her home away from home!"
Michelle H.
Additional Services
Short Notice
We are happy to take last minute requests! There is a $10 administrative fee added to any visit that is booked with less than 48 hours notice.
Supply Pick Up
If you run out of supplies while your pets are under our care, we will pick them up for you. You will be charged the cost of the supplies plus a $12 fee.
Key Copy
For Your Spot requires two sets of keys, unless you are utilizing a lock box, which will be picked up at your Client Meeting at no charge. If only one key is provided, we will make a second copy for a $5.00 fee which will be added to your first invoice.
Key pick up/return
For Your Spot retains all client keys. However, if you wish for us to pick up and return your keys each time you schedule an appointment, we do offer a Key Pick Up and Key Return Service which you will need to schedule at the time you book. We will not lock keys inside your home. Clients who do not allow us to retain their keys are responsible for ensuring we have a Key Pick Up Service scheduled before their appointment begins. Any locksmith charges incurred due to For Your Spot not having a key at the beginning of the appointment will be billed to the client. There is a $12 charge for each occurrence of the Key Pick Up or Drop Off Service, and client's must give the office at least two weeks notice when scheduling either of these services. Again, we highly recommend utilizing a lock box if you do not wish for us to retain your keys for future or emergency visits.
Holiday Surcharge
There is a $10 holiday surcharge ($30 for overnights) added to each visit.