Quality Care When You Can't Be There
Regular walks are important for a dog's physical, mental and emotional wellbeing. But with today's busy schedules, it can be hard to find the time to give your dog the exercise he needs. That's where we come in!
Our dog walking services are a great choice for dogs and puppies who:
Are alone all day.
Have excess energy to burn.
Require extra potty breaks and socialization.
Need to lose a few extra pounds.
Have special needs or medical conditions.
Have behavioral issues related to boredom (barking, chewing, etc.).
Under the watchful eye of a professional dog walker, your dog will enjoy fun, stimulating and safe adventures. Every walk is tailored to your dog's specific needs, energy level and personality to ensure the best experience possible. At the end of the walk, we check water bowls, make sure they're comfortable and leave them ready for a good nap. That means you'll come home to a calmer, more contented dog at the end of the day.
Dog Walking Services + Rates
Does your dog crave one-on-one attention? Feel more comfortable by himself or with another family dog? Then our Individual Walks are a great choice. Rates are discussed at your in-home consultation.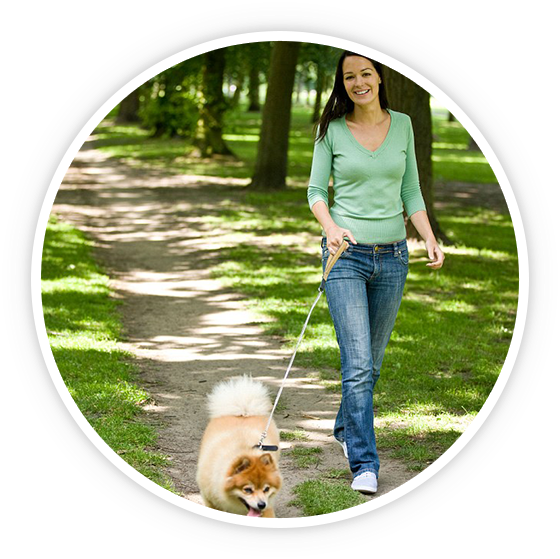 "I am very confident when I travel to have you folks take care of my dog Sassy. Everyone from your company has been great with my girl, and as you all know she is just like my little child. I spare no expense for her, and you guys are absolutely amazing in your care for Sassy. I would highly recommend you to everyone I know that has pets."
Jim Walsh, Seaford, DE
Additional Services
Short Notice
We are happy to take last minute requests! There is a $10 administrative fee added to any visit that is booked with less than 48 hours notice.
Supply Pick Up
If you run out of supplies while your pets are under our care, we will pick them up for you. You will be charged the cost of the supplies plus a $12 fee.
Key Copy
For Your Spot requires two sets of keys, unless you are utilizing a lock box, which will be picked up at your Client Meeting at no charge. If only one key is provided, we will make a second copy for a $5.00 fee which will be added to your first invoice.
Key pick up/return
For Your Spot retains all client keys. However, if you wish for us to pick up and return your keys each time you schedule an appointment, we do offer a Key Pick Up and Key Return Service which you will need to schedule at the time you book. We will not lock keys inside your home. Clients who do not allow us to retain their keys are responsible for ensuring we have a Key Pick Up Service scheduled before their appointment begins. Any locksmith charges incurred due to For Your Spot not having a key at the beginning of the appointment will be billed to the client. There is a $12 charge for each occurrence of the Key Pick Up or Drop Off Service, and client's must give the office at least two weeks notice when scheduling either of these services. Again, we highly recommend utilizing a lock box if you do not wish for us to retain your keys for future or emergency visits.
Holiday Surcharge
There is a $10 holiday surcharge ($30 for overnights) added to each visit.