February 20th is National Love Your Pet Day! Although the majority of pet owners celebrate this holiday every day, why not do a little something extra for your pup this year? Here are some ways to show your pet you love them on National Love Your Pet Day.
Bake them a special treat
What better way to show your pet you love them than by baking them an extra special treat? Here is an easy, dog-approved recipe with pumpkin, peanut butter, and oatmeal!
Pumpkin Peanut Butter Oatmeal Dog Biscuits (from createdby-diane.com)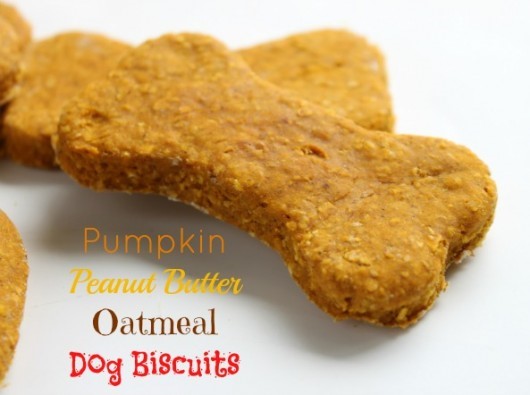 What you'll need:
3 cups of oats
½ cup all natural peanut better
1 cup pumpkin puree
1 teaspoon baking powder
1 teaspoon cinnamon
2 eggs
What to do:
1)      Preheat oven to 375 degrees Fahrenheit and prepare baking sheet with parchment paper.
2)      Put oats in a food processor and pulse until it's not as coarse (not as fine as flour, just a little smoother than regular oats).
3)      Add the oats, peanut butter, pumpkin puree, cinnamon, baking powder, and egg to a bowl and blend with electric mixer on medium until fully mixed. (Or you can use a blender to blend everything).
4)      Once mixed, roll onto floured surface and cut with desired cookie cutters.
5)      Bake for 15-20 minutes.
6)      Let cool completely, then treat the pups!
*Store in an airtight container to keep fresh.
Take them on an extra-long walk
Break away from your normal daily walk and treat your pup to an extra-long one. Perhaps take them to a new walking trail? Or a new dog park? Dogs thrive on visiting new places and will love to explore a new trail or dog park. The extra-long walk will tire them out and keep their minds in tip-top shape. Plus, who doesn't love exploring new places?
Give them a spa day
Do you enjoy a good spa day? Why not let your pup reap the benefits too? Many dog grooming salons offer spa packages where dogs can relax in a pet whirlpool spa or even unwind with a facial or massage. But you don't have to spend a lot money at a spa to pamper your pup! If you don't have your own whirlpool spa, pick up some lavender dog shampoo and give your dog a DIY massage. If your pup looks like they can use a facial, you can even pick up a special blueberry facial shampoo here.
Bring them shopping
Humans aren't the only ones who love to shop. Why not take your dog to a dog-friendly store like Petco, PetSmart, or your local pet store and let them pick out a few new toys? Not only will they get to visit a new place, they'll get to go home with some new toys or treats!
Make them think
 Dogs don't only need physical stimulation; they need mental stimulation too. Providing dogs with interactive toys that make them think is a great way to keep their brains in shape. Filling a Kong ball with tasty treats will keep them both occupied and mentally stimulated. Or, pick up an interactive toy at your local pet store. Your pup will love you for giving them a job and you'll love watching them figure it out!
Even though every day is National Love Your Pet day for pet owners, February 20th is the one day it's okay to overdo it! Show your love and appreciation for your pup by treating them to a little something extra this year.
Another way to show your pet you love them? Get them a dog walker! Dog walkers provide your pup with daytime relief, extra playtime, and more love! For all your dog walking needs, check out 4 Your Spot here.